Omega-3 Blood test
Learn more about your cells with the Omega-3 Index Test
Ballstad collaborates with OmegaQuant, which is the world's leading company in dry blood omega-3 tests. OmegaQuant has laboratories in the US, UK and Australia for fatty acid analysis that are CLIA certified.

In 2009, Dr. William S. Harris founded OmegaQuant Analytics, LLC, an independent, CLIA-certified laboratory that offers Omega-3 Index testing to researchers, clinicians and the public and sets the standard for fatty acid testing.

When you track your health data, it helps you reach your health goals. An Omega-3 test will give you the knowledge to make good and informed decisions about your health needs. The omega-3 index is a blood test that measures the amount of omega-3 fatty acids (EPA and DHA) in your red blood cell membranes.
An omega-3 index in the desirable range of 8%-12% is an indicator of better general health. As part of a general healthy lifestyle, an omega-3 index at this level can help maintain brain, eye and joint health. Once you know your omega-3 index, you can adjust your diet to change it, in as little as 3-4 months
You don't reach goals you don't measure. Omega-3, omega-6 and trans fats all play a role in your health and are related to heart disease risk. Tracking these levels can help you optimize them for your health. The omega-3 index, the trans fat index, the omega-6 / omega-3 ratio and the AA / EPA ratio all respond to what you eat. You can change your health and levels by changing what you eat. Everyone reacts differently to dietary changes, so the only way to know is to test. We recommend testing every four months to confirm that you are getting the right mix of fats in your diet.
How does it work:
Place your order:
Select the product in our store. The sample collection kit usually arrives in 3 to 5 days.
Give a blood test:
Follow the simple instructions to provide the blood sample from your home. Once you have collected the sample, return it to our laboratory in the pre-paid envelope.
Get the results:
In 1-2 weeks you will receive an email informing you that your personal results are ready.
Your results. Backed by science.

Handy: Fatty acid levels start to change as soon as you change your diet and lifestyle and stabilize within 3-4 months.
Personalized: Customized dietary recommendations based on the test results.
Certified: All samples are processed in a central CLIA-certified laboratory.
Validate: The same validated and standardized sample processing methodology used in over 200 research studies.
Compare: The results show you how you compare with your peers.
Disclaimer:

Ballstad AS only distributes the blood test kits on behalf of OmegaQuant. Ballstad AS does not perform any tests or collect data regarding the tests after they have been sent to the customer.

Please read the OmegaQuant policies carefully here:
Privacy - Link
Disclaimer - Link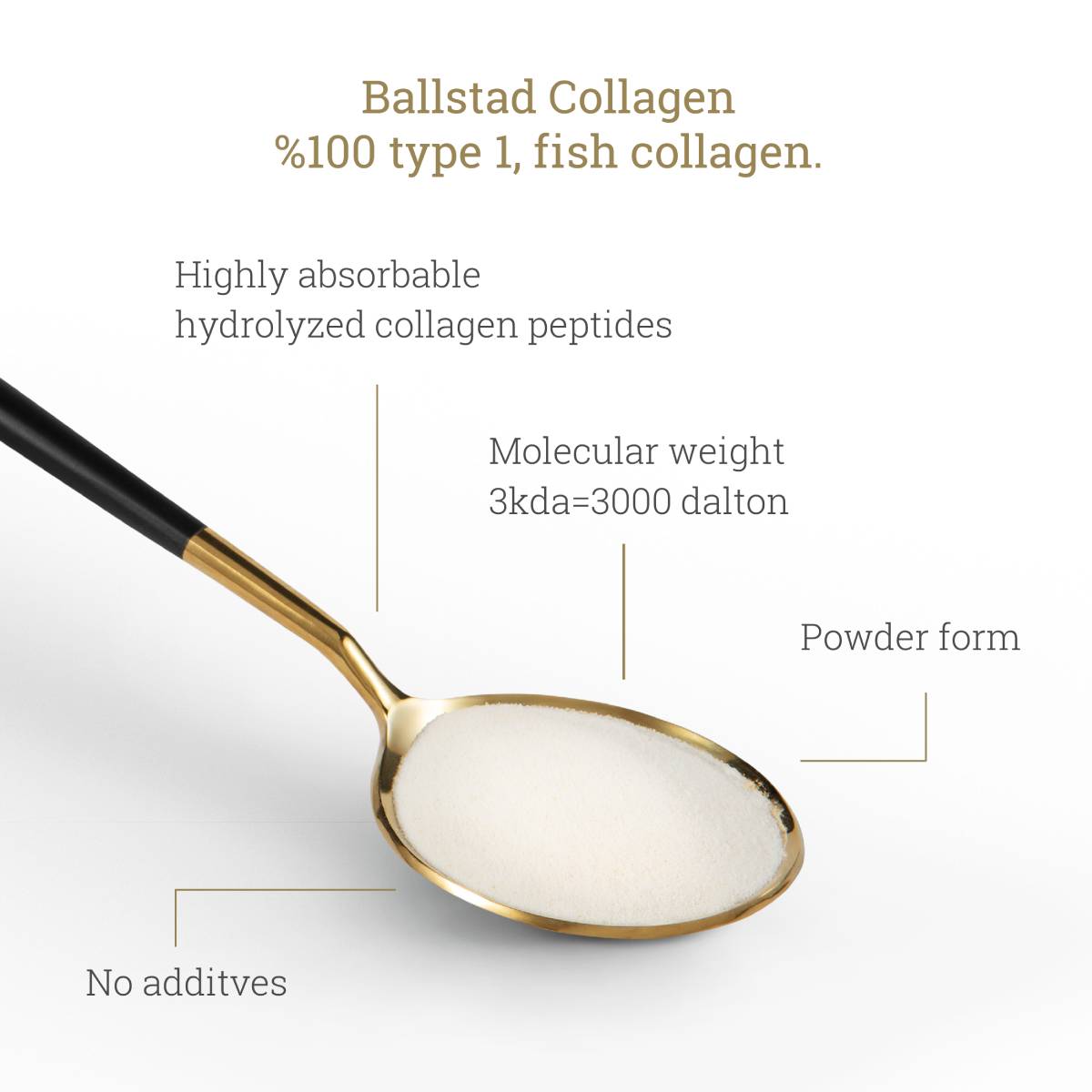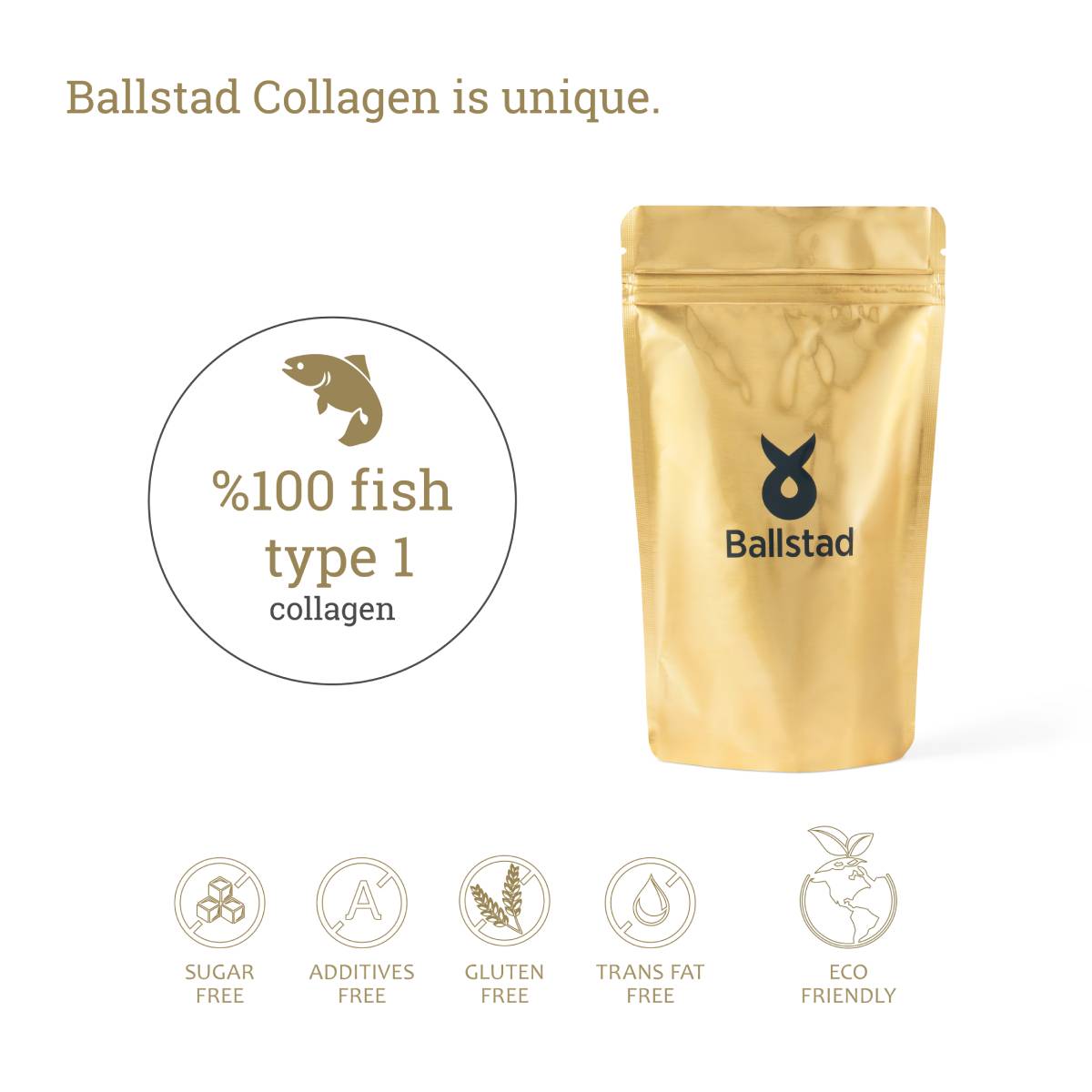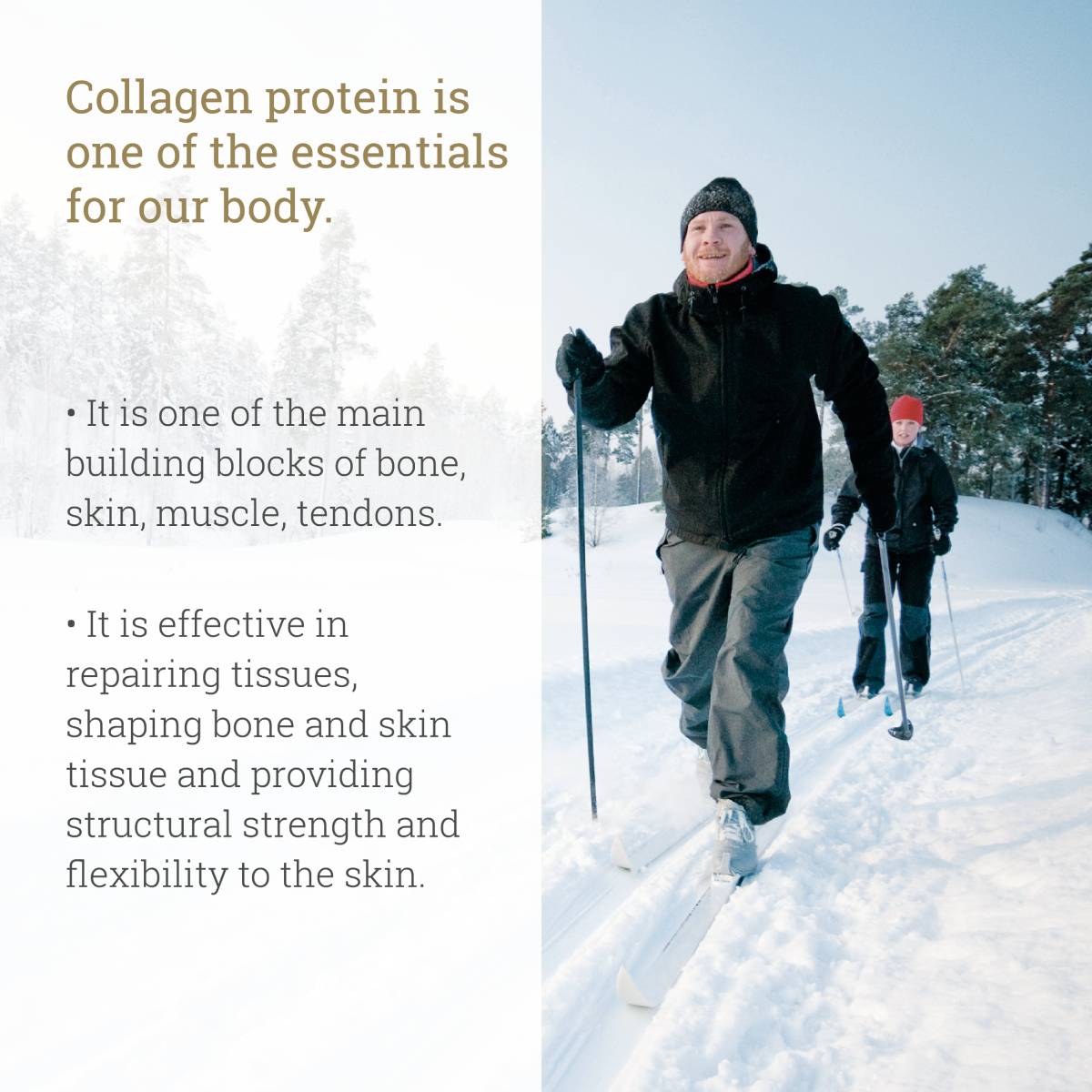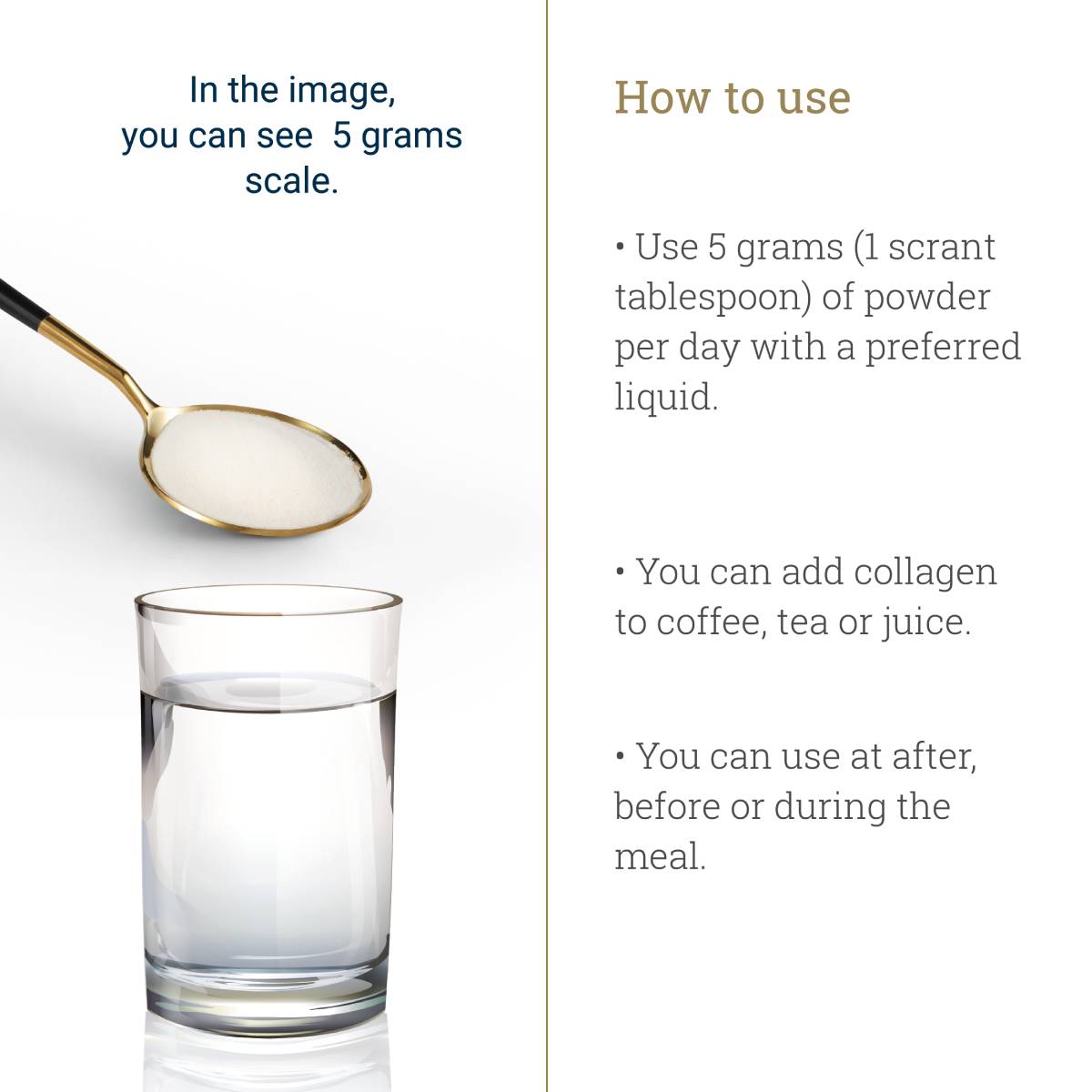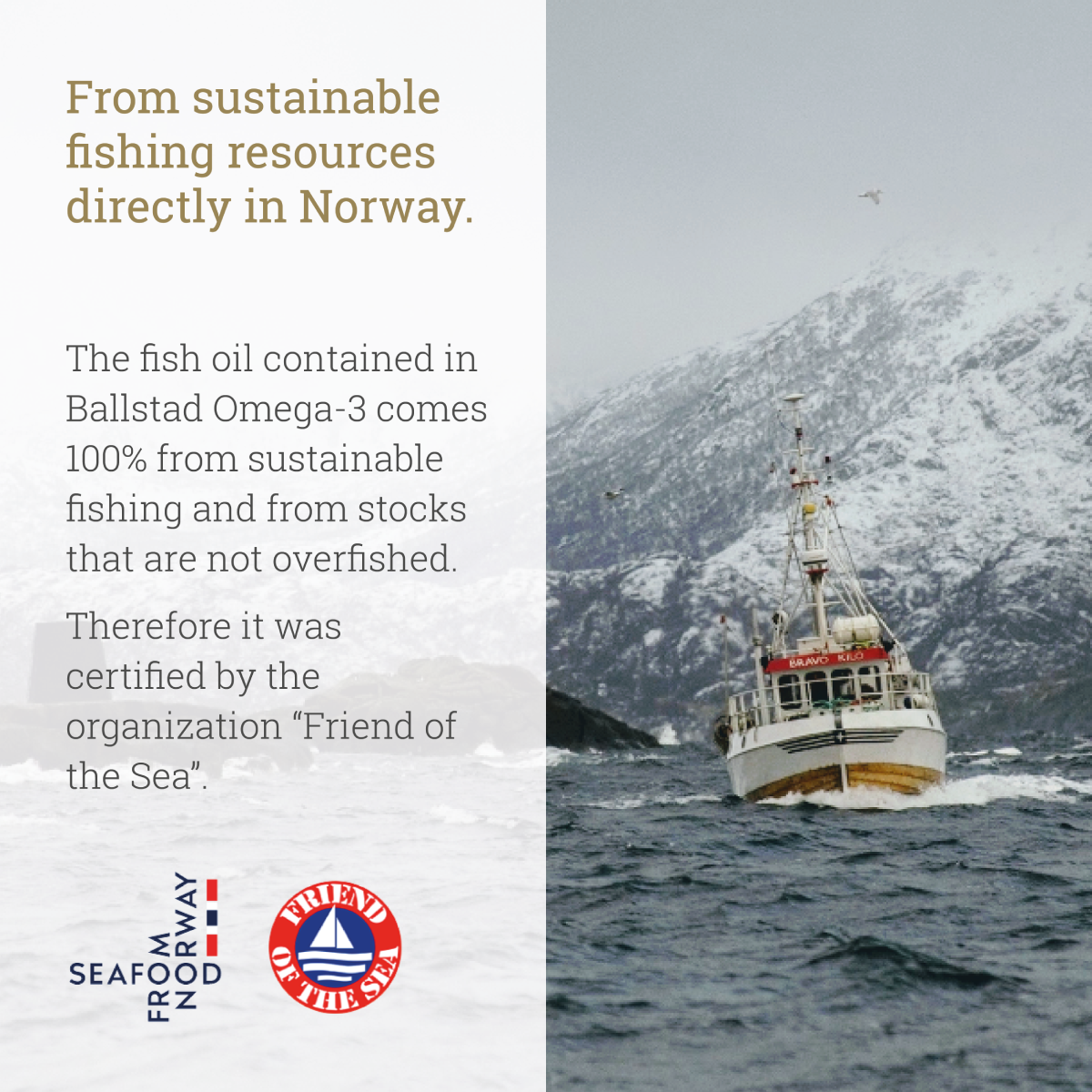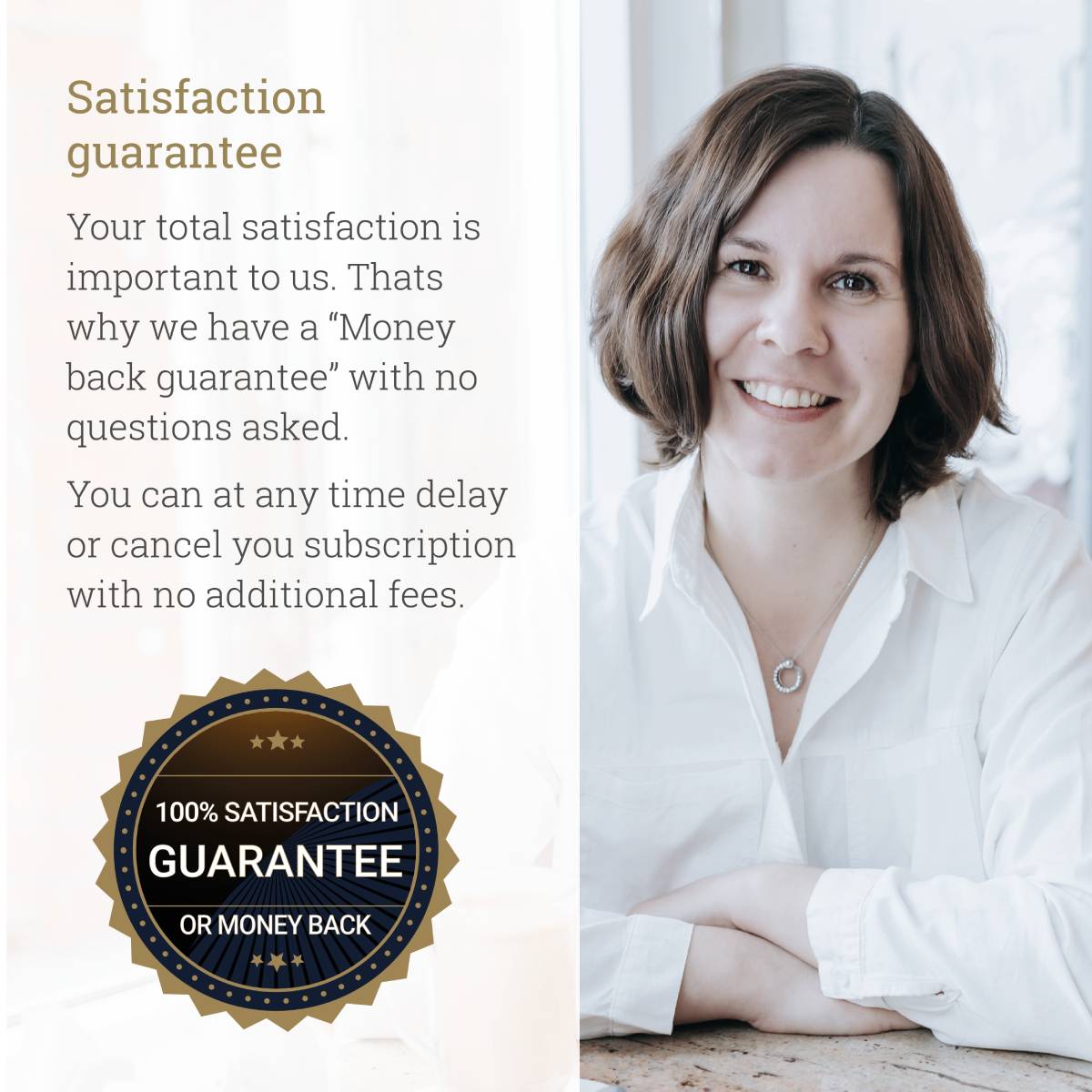 Pure Norwegian Fish Collagen
Regular price

Sale price

949,00 kr
Share with your friends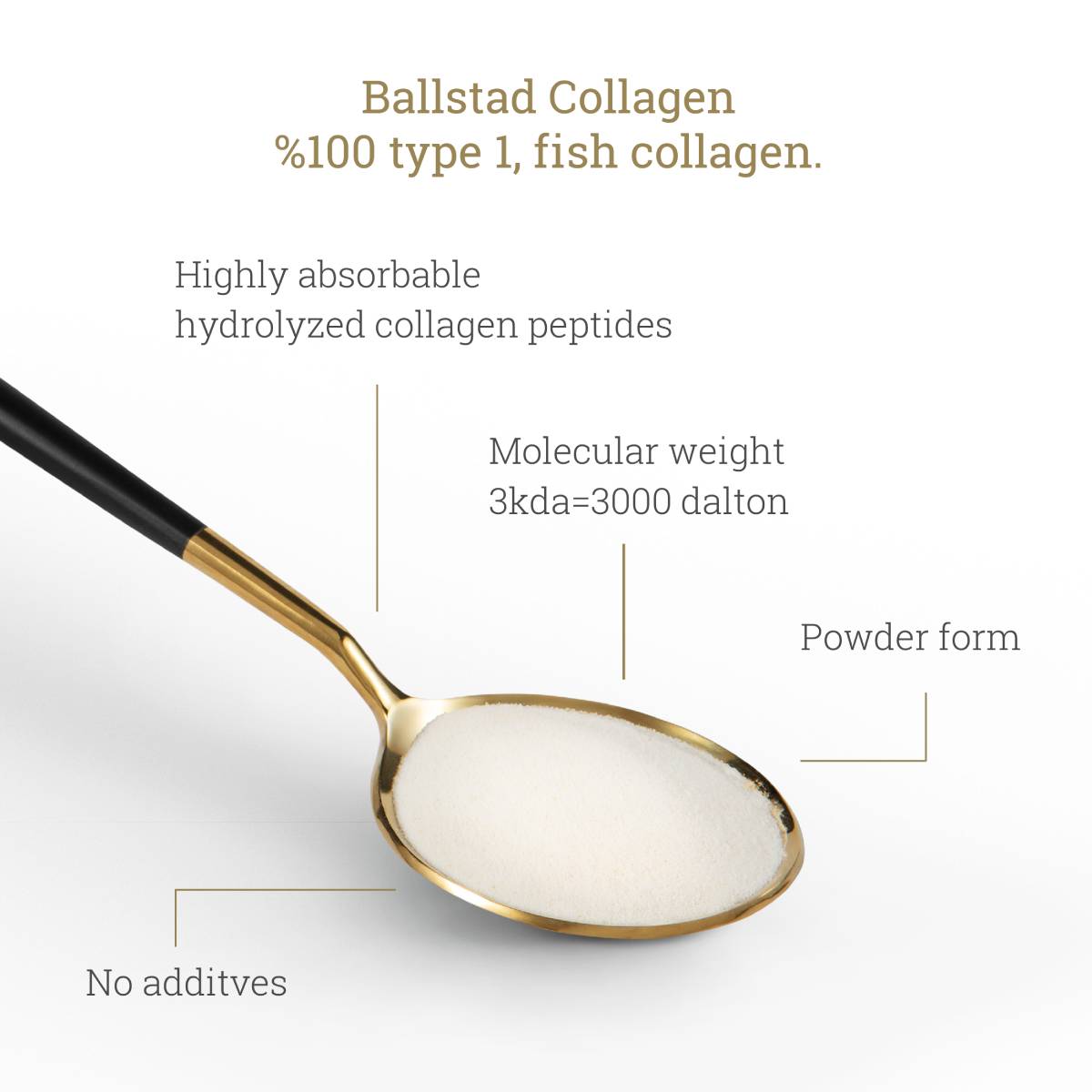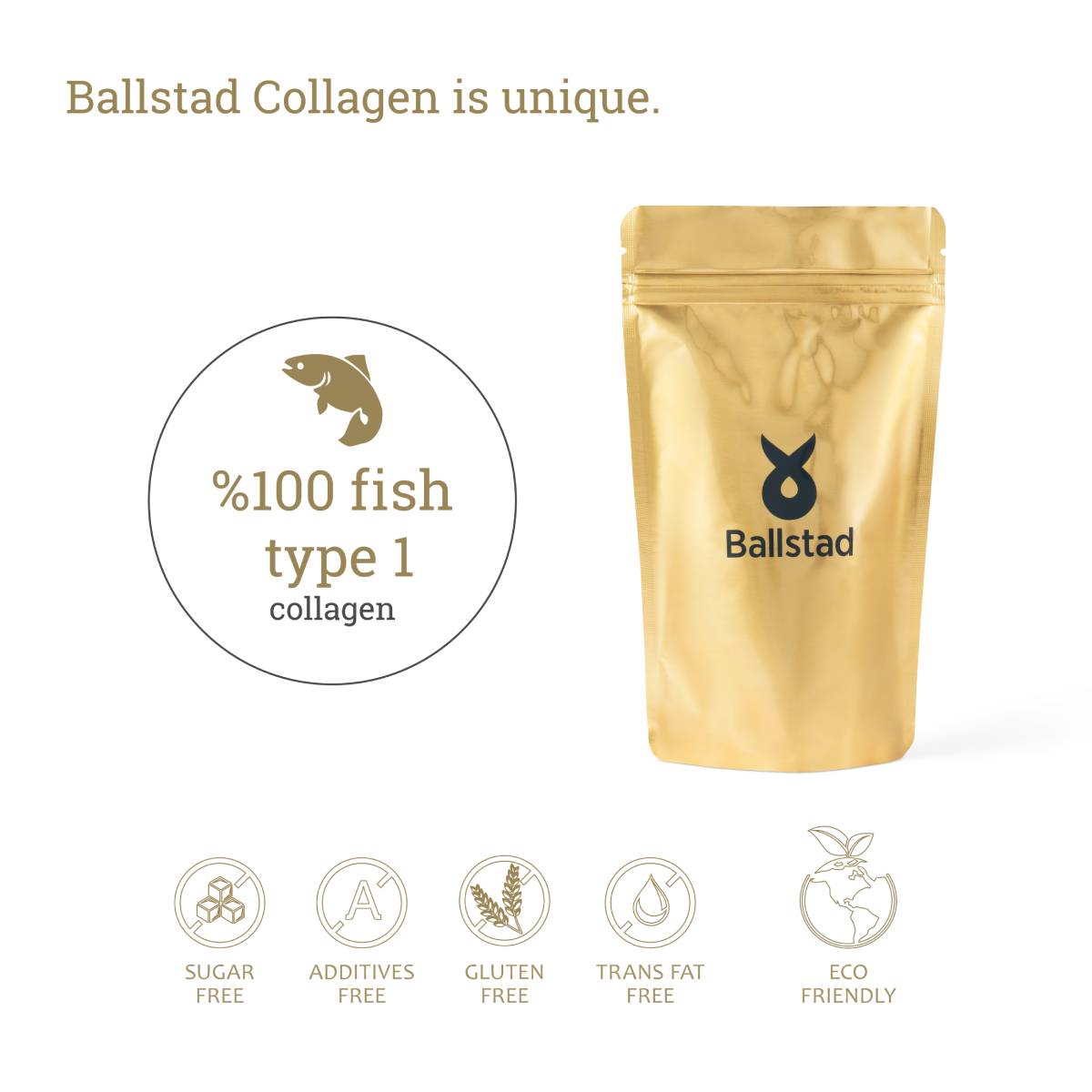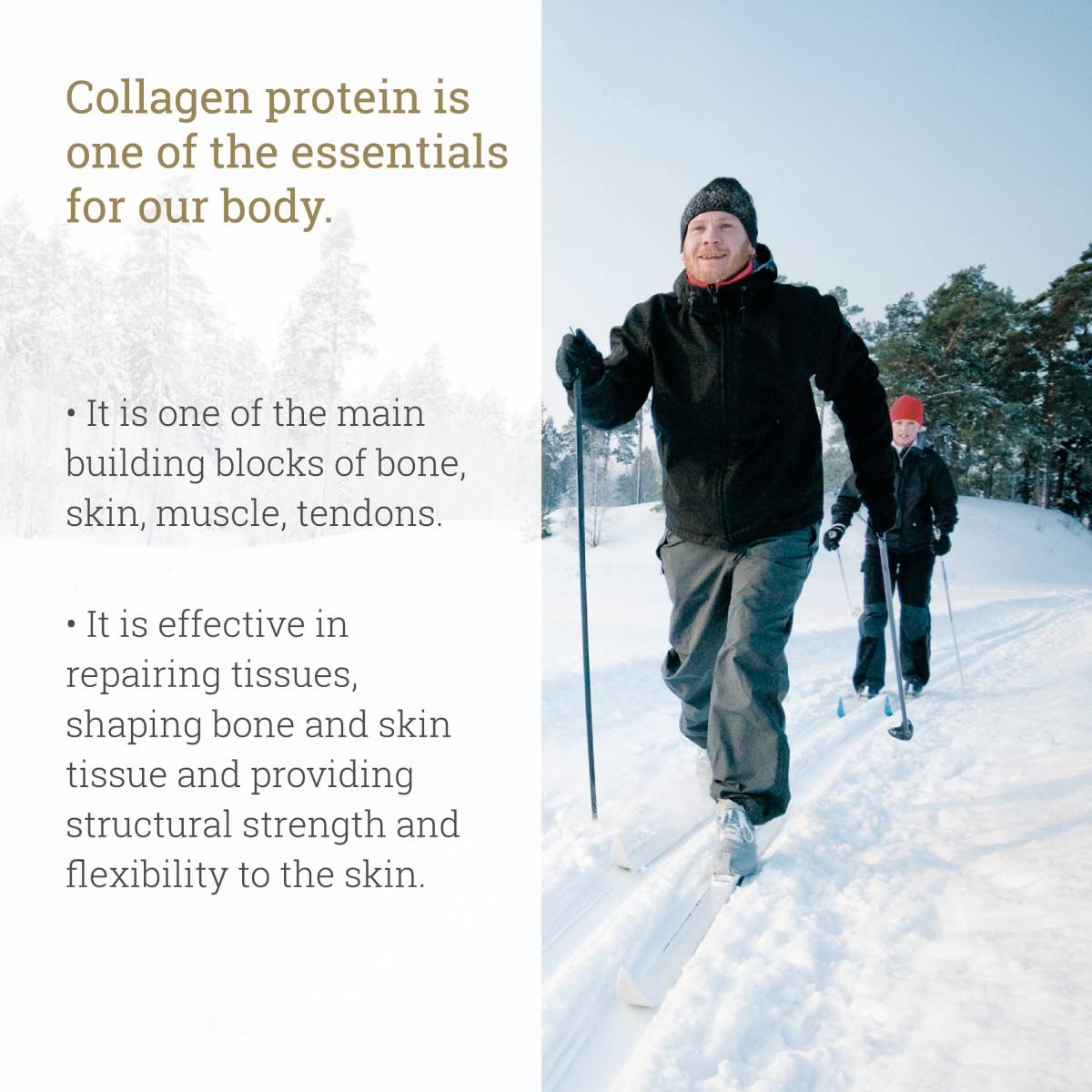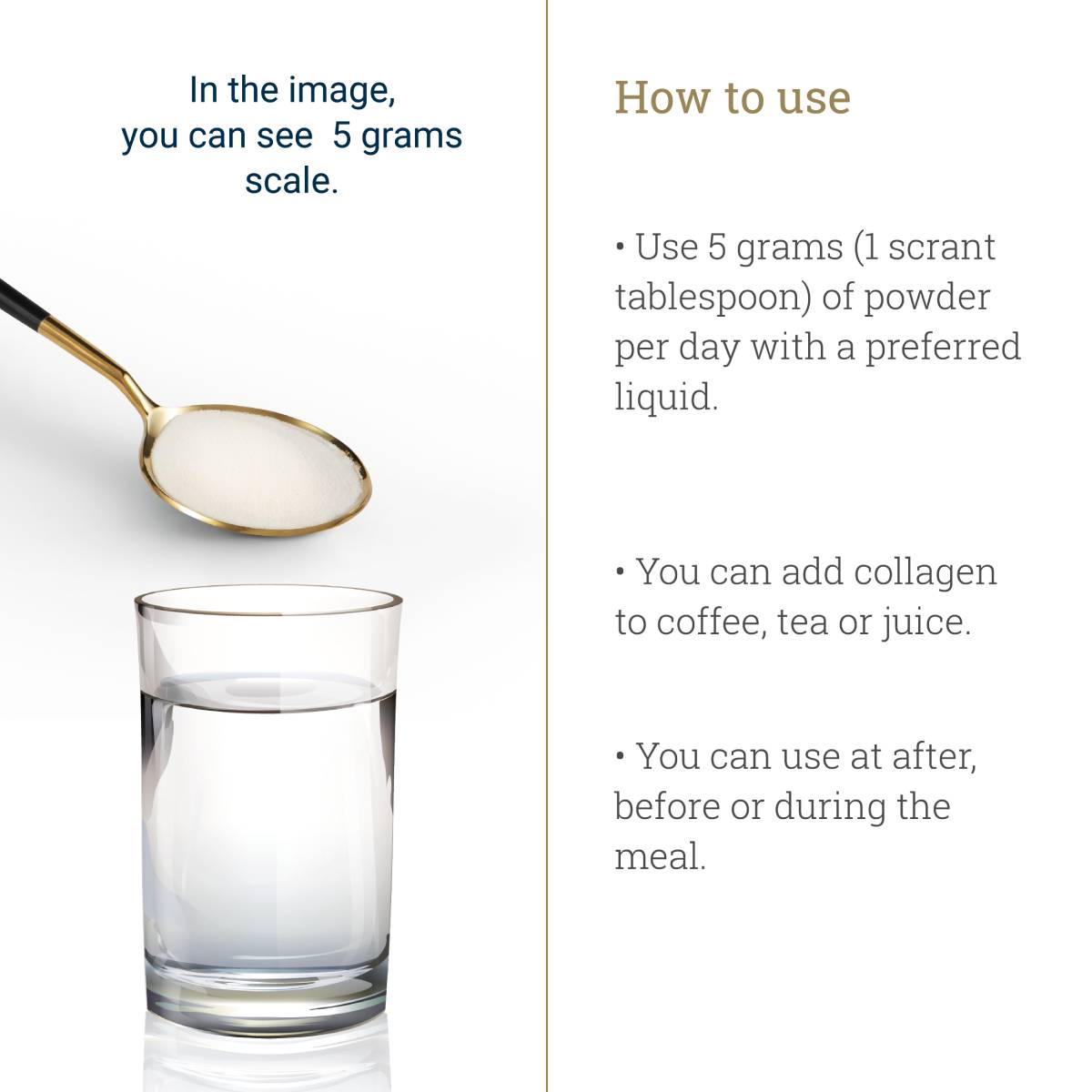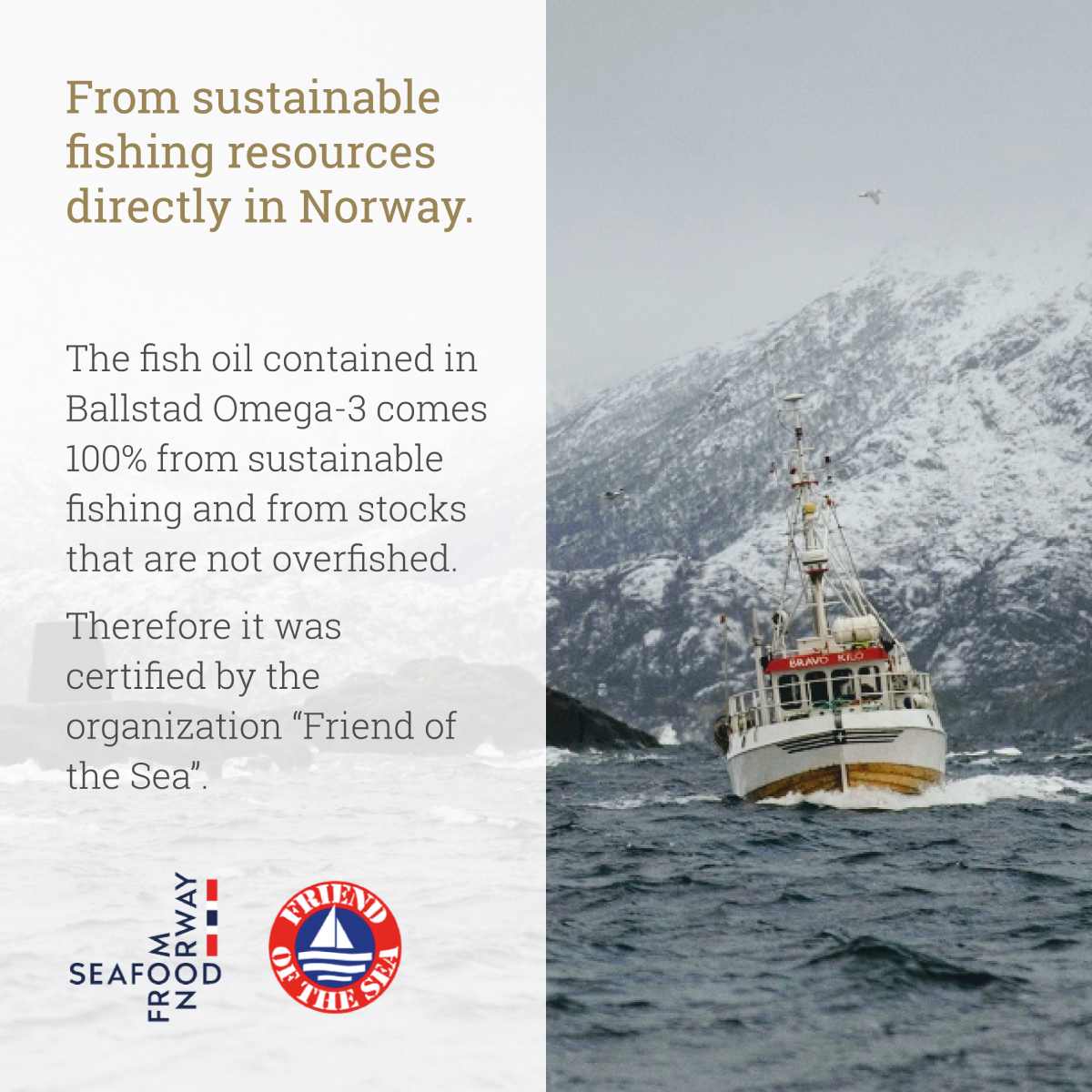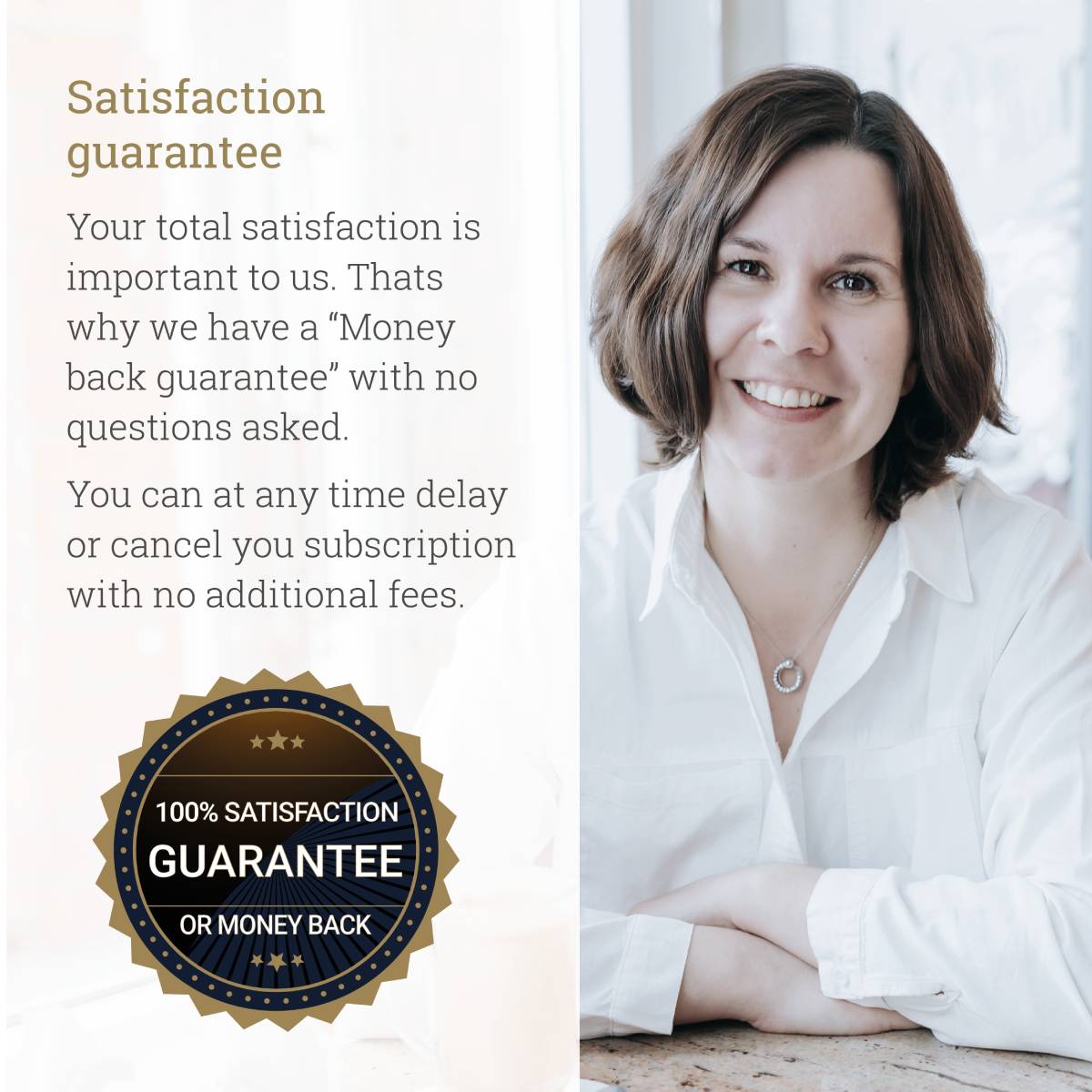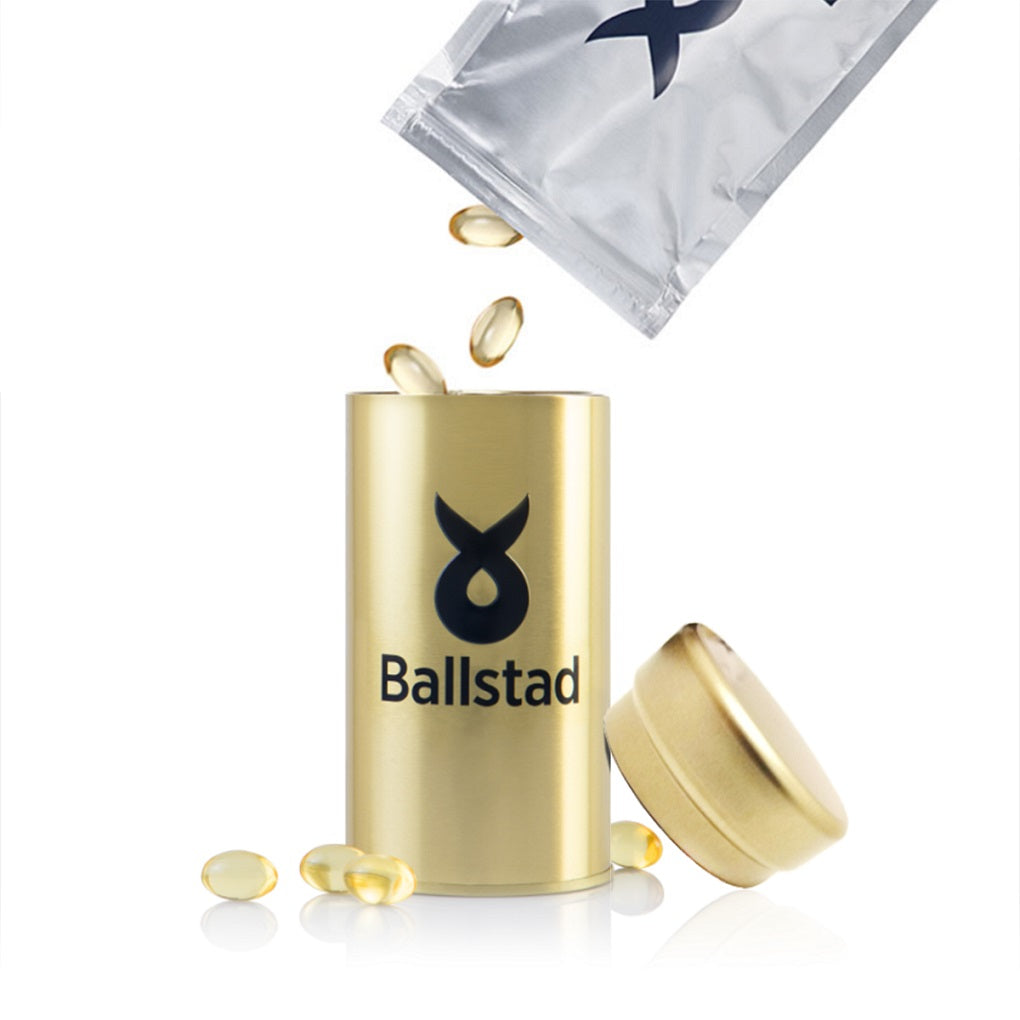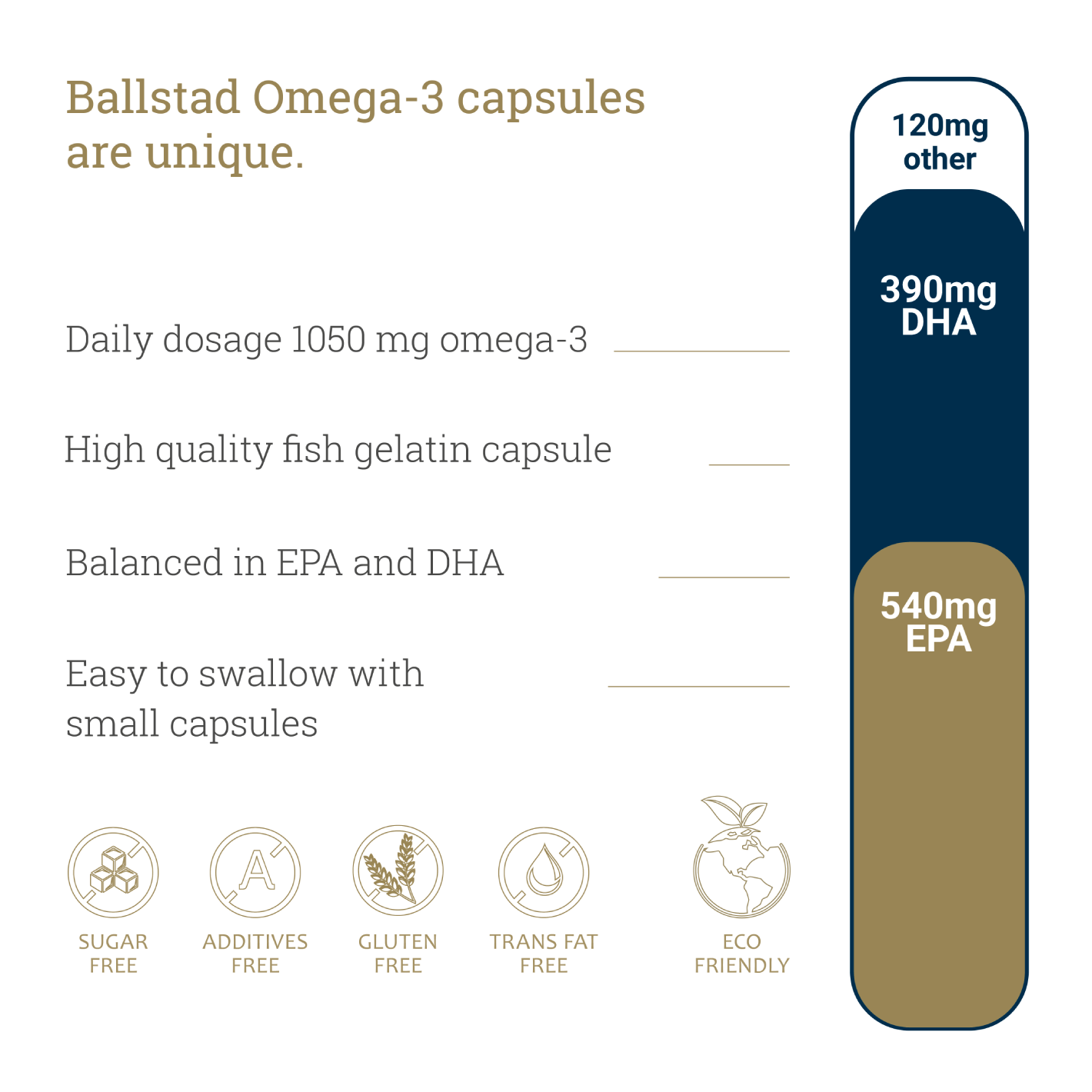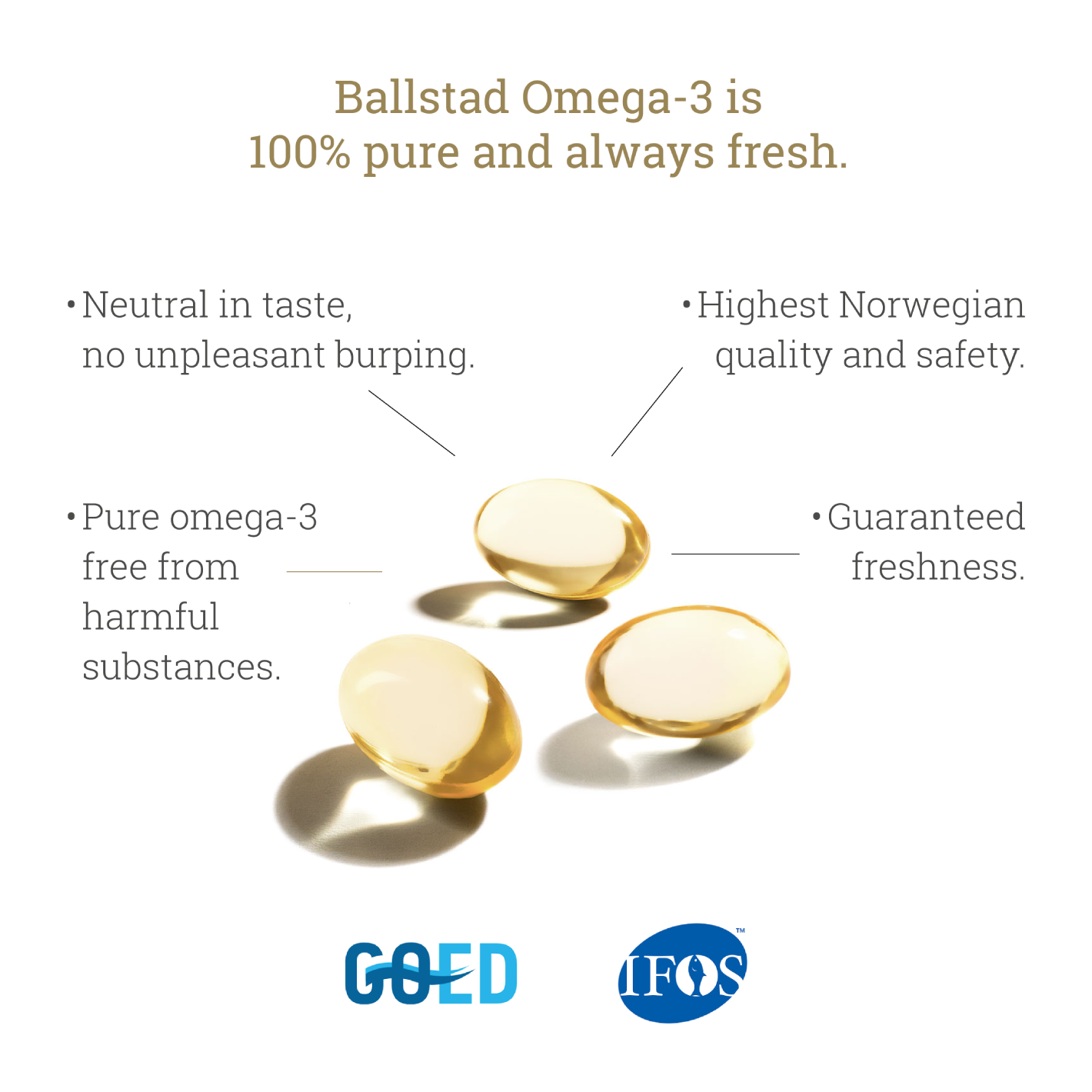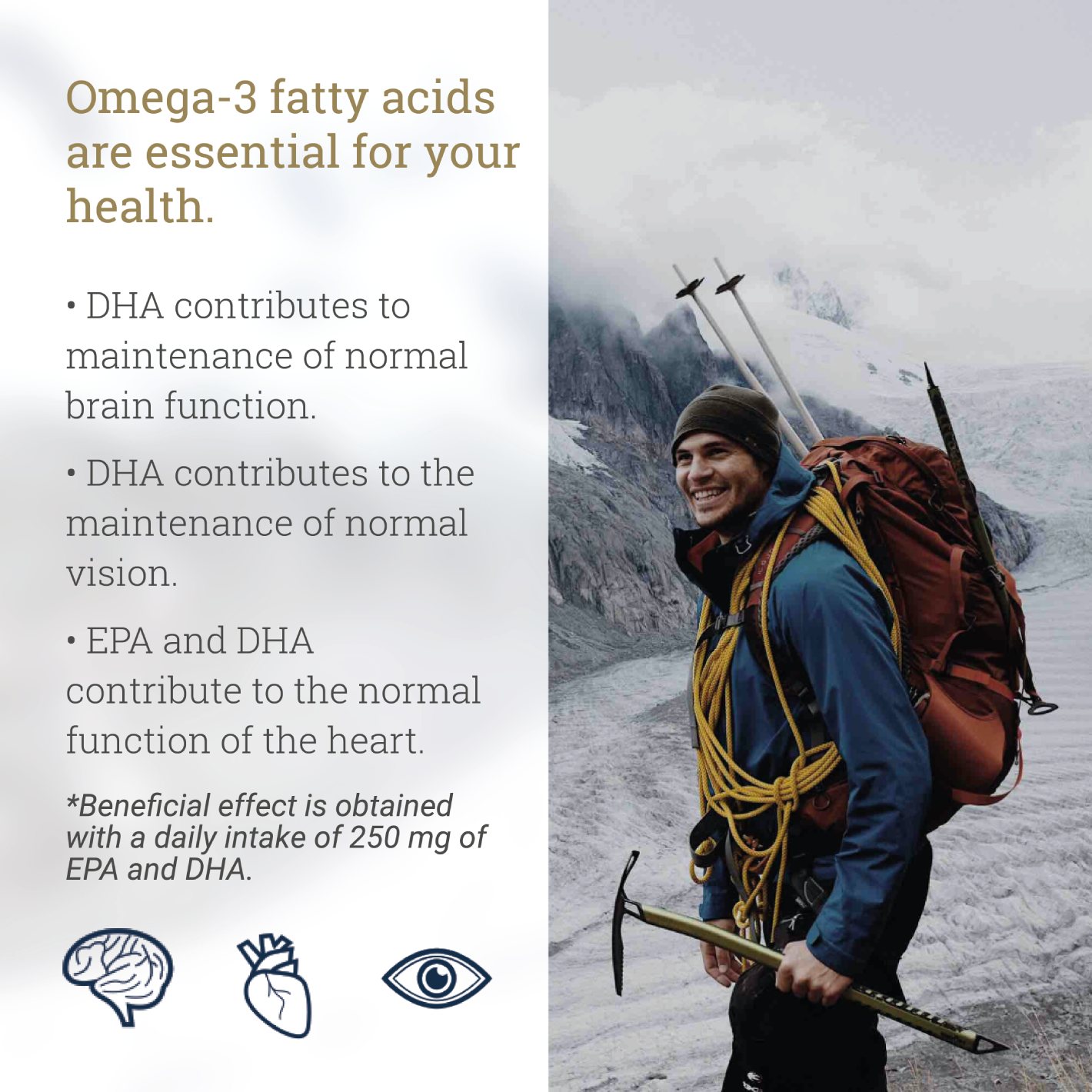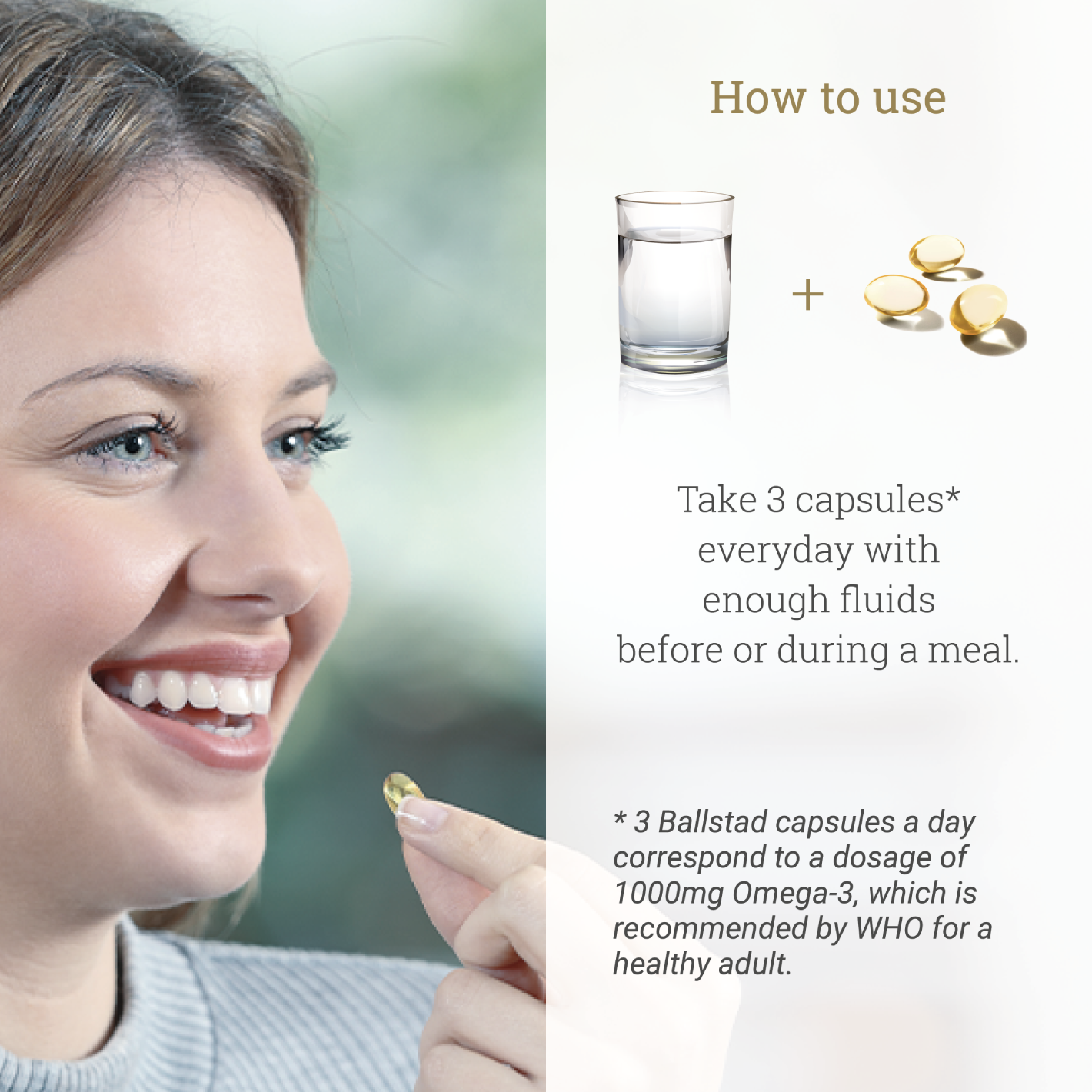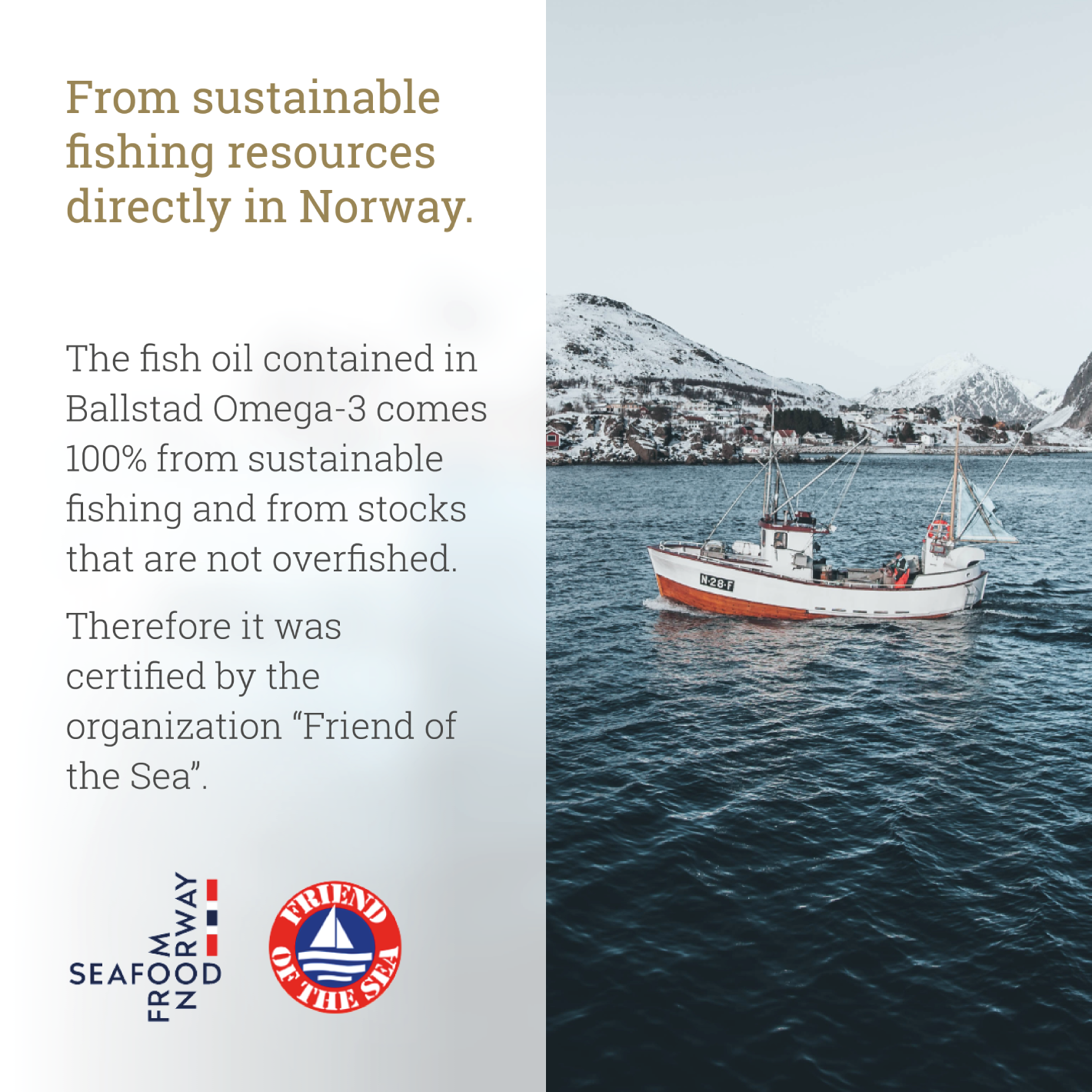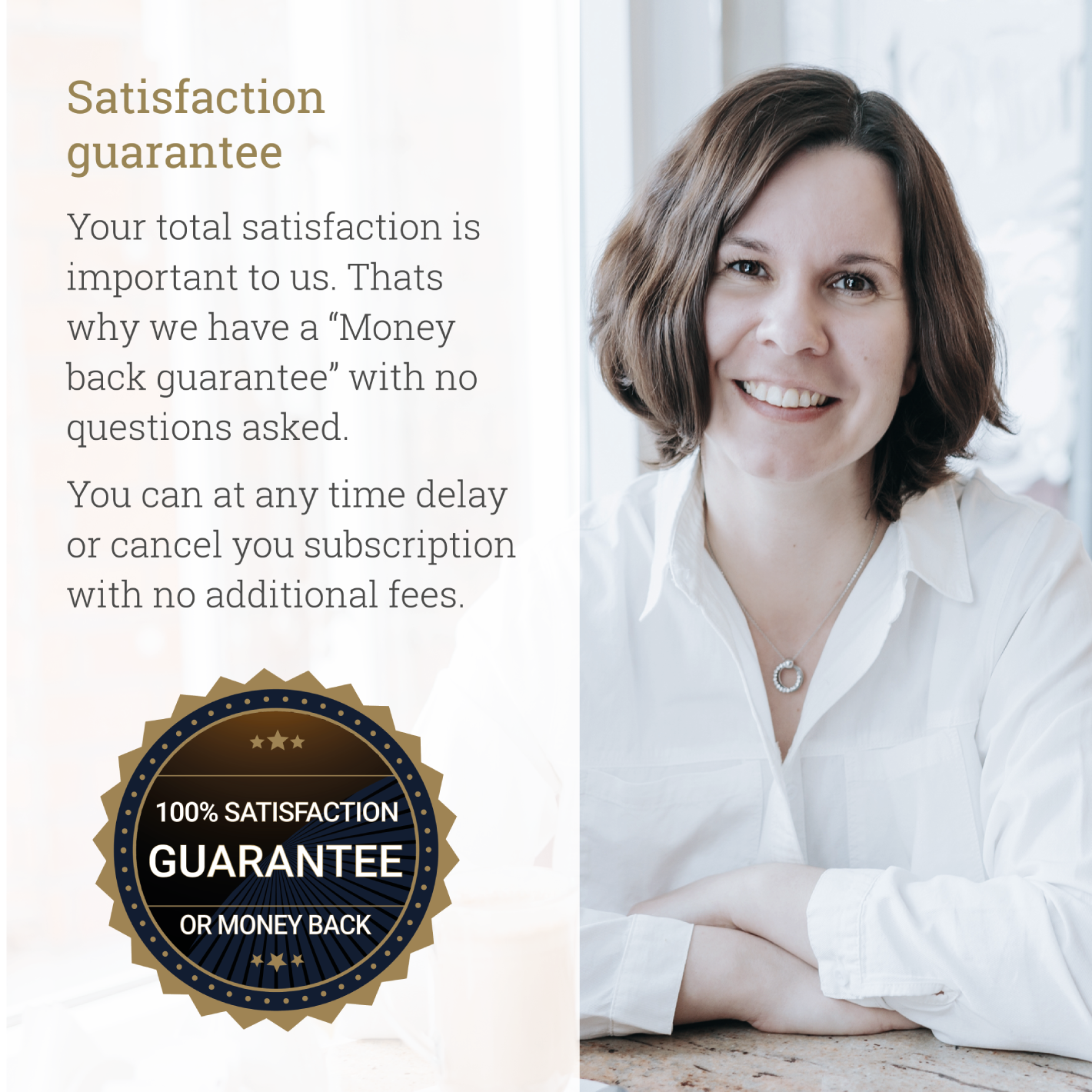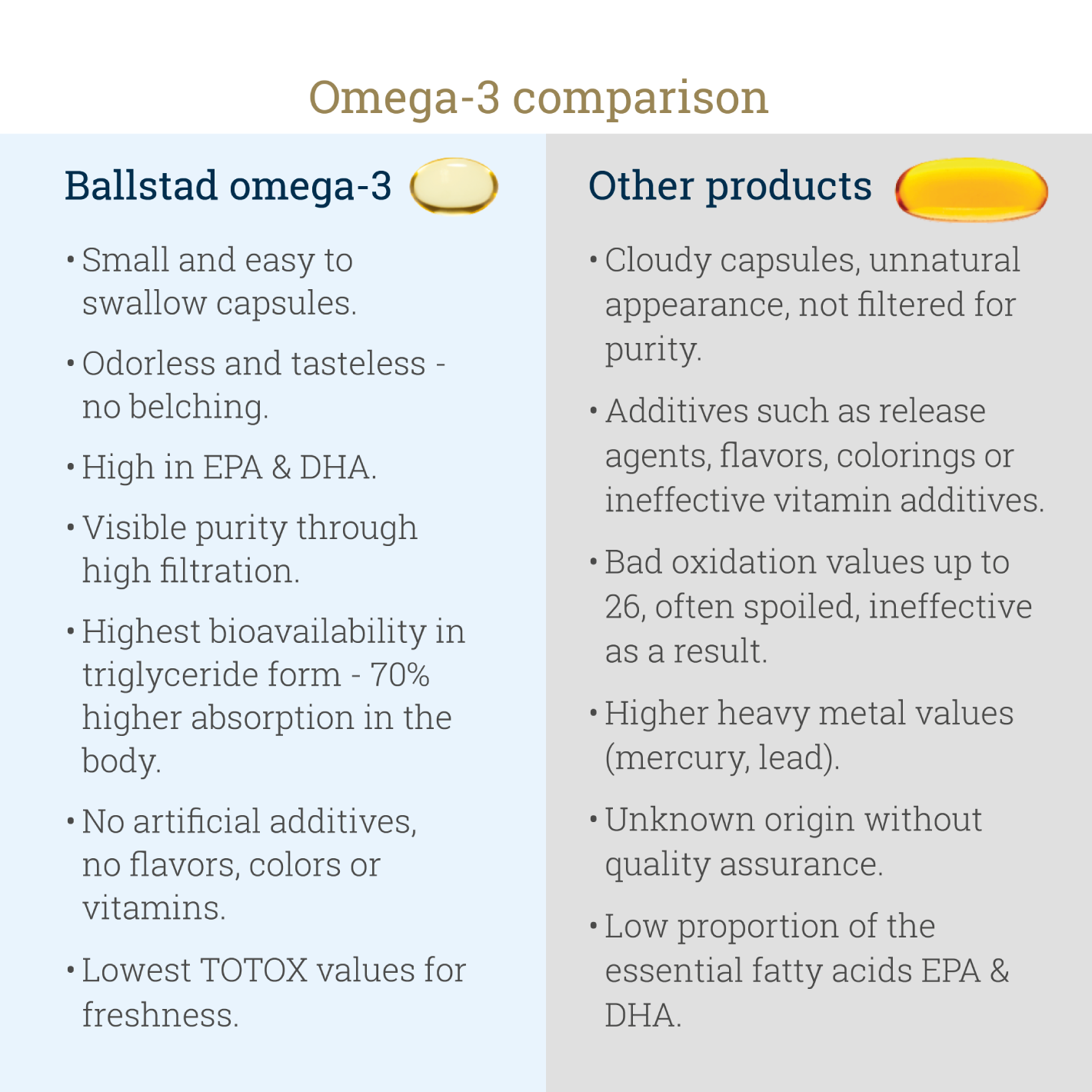 Fresh Norwegian Omega-3 Supplement - 1 Month
Regular price

Sale price

399,00 kr
Share with your friends